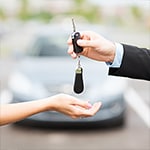 Purchasing a used vehicle doesn't have to be a nerve-wracking experience if you simply put in the time and effort that's required to find a high-quality vehicle that fits your needs and budget. The crew at Blue Knob Auto Sales is here to help you through the process, and we're sure that you'll discover something that you like among the inventory at our showroom in Duncansville.
In order to find vehicles in your price range, you first have to determine exactly how much you're willing to spend. Online resources have a wealth of information on the current amount you should expect to pay for various used vehicle models and can also provide data on reliability, recalls and other important matters.
After you've done your research, it's time to test drive the types of vehicles that stood out as your favorites. Take notes during each test drive, and use them to compare later when making your final selection.