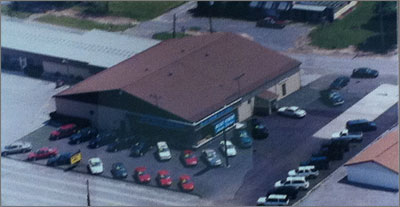 Blue Knob Auto Sales opened in the fall of 1997 and we were determined not to be like every other car lot around. Our low prices, no haggle process and great selection made sure we weren't.
We started off with less than 20 cars on the lot and no banks to do our financing. Today we have over 500 cars on our lot and 6 banks at our disposal.
Few companies see such tremendous growth in such a short period of time. When we opened our doors in November of 1997 we had on 15 employees; today we employ over 150 people.
Our first full year of business we sold 245 cars, and in 2013 we sold 8,900. In the 16 years we have been open we have sold over 94,000 cars to people from all over the world. How many dealers can say they have sold cars to people from California and Arizona, let alone Africa, Russia, Iceland and the Middle East?