Blue Knob Auto Service Center
2634 Route 764
Duncansville, PA, 16635
(814) 695-2266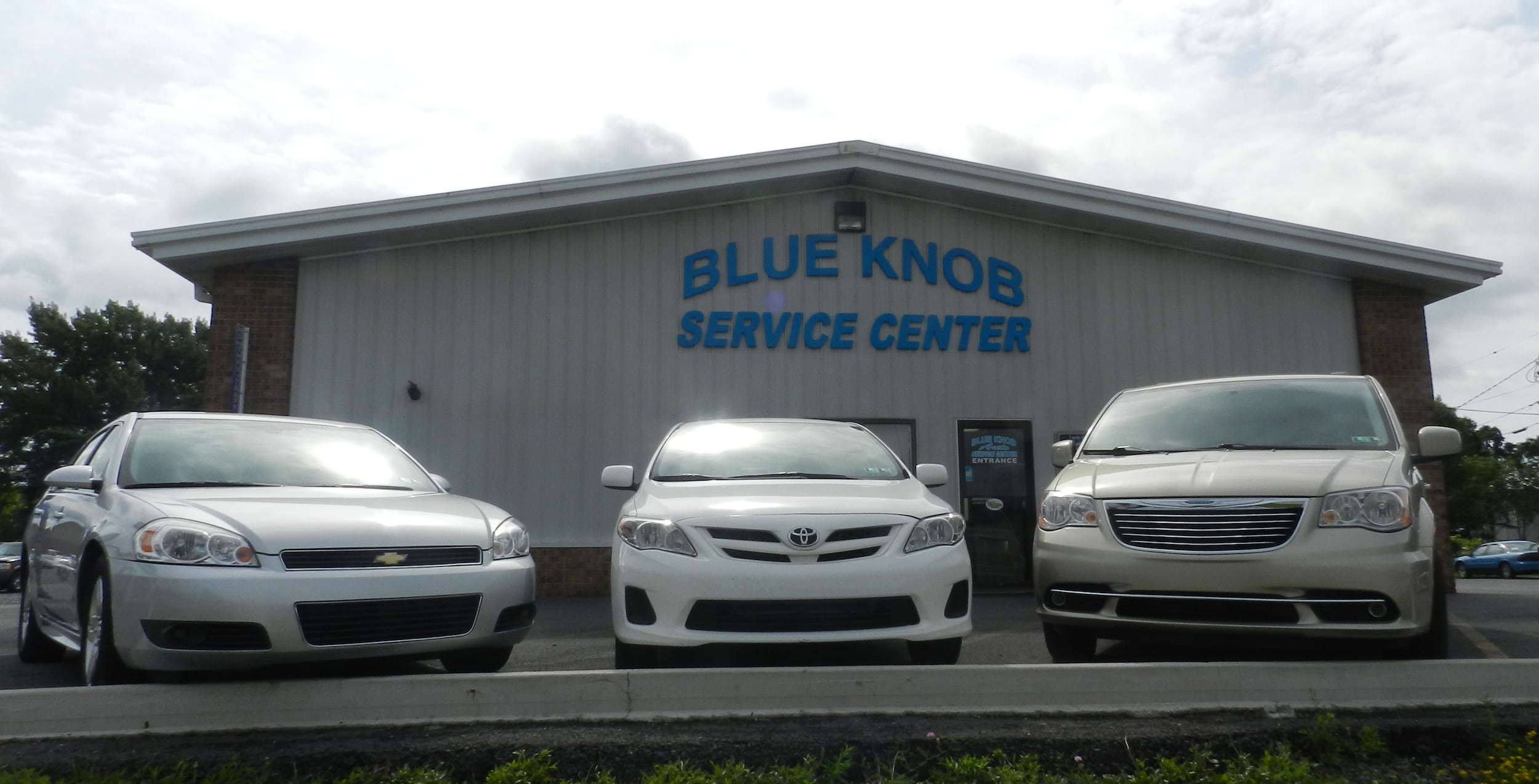 Intermediate Vehicle - $37.00/day
2016 Toyota Corolla or 2015 Chevy Cruze
Full Size Vehicle - $47.00/day
Minivan - $67.00/day
2014 Chrysler Town & Country 
PA state sales tax will be added to the final total. 
Rental for 1 business day allows 50 miles. If over 50 miles in 1 business day a ¢.10 charge per mile will apply.
Rental for 1 week (7 days) allows 700 miles. If over 700 miles in 1 week (7 days) a ¢.10 charge per mile will apply. 
Blue Knob Auto Rental DOES NOT provide insurance for the rental; YOU are solely responsible for the rental vehicle. Renter must have full coverage. If you are unsure if your insurance carrier provides rental coverage, please contact your insurance company prior to reserving a vehicle. 
NO smoking is permitted in the rental vehicle; a cleaning charge will apply.
Rentals must be returned with the same amount of fuel as rented or the customer will be subject to a fuel charge. 

Only persons listed on the agreement over the age of 21 may drive the vehicle, you are responsible for all collision damage to the vehicle even if someone else is driving.