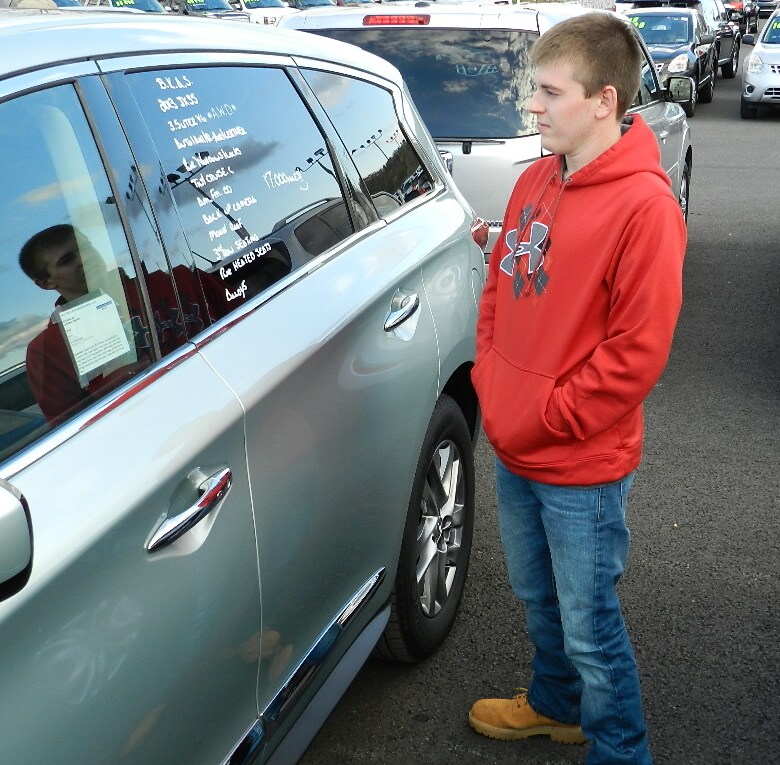 Every car dealership is different, so we at Blue Knob Auto Sales wanted to share some tips for you before you even visit our dealership. We want you to have the best experience possible, so here are some things we've learned in our 16 + years of serving you, the customer.
Think about what kind of vehicle you need.
Ask yourself what you need to have in a vehicle: 4 wheel drive? 4 doors? Luxury? Work truck? Sporty? Know your needs and it will make shopping that much easier.
Research what brands appeal to you most.
Almost all manufactures make comparable cars, so it depends on your style and preference to determine which vehicle is best for you. Maybe Toyota's reliability really resonates with you? Mercedes-Benz's luxury? Volvo's safety? Ford's toughness? BMW's sportiness? We sell every make and model of vehicle (still waiting on our first Ferrari though!) so do your research and know what you like.
Know your budget.
Can you afford $500 a month or is your budget closer to $250? Check your finances before falling in love with a vehicle you can't afford. Sometimes you can get the same vehicle with less options for thousands less, so spending less doesn't have to mean settling.

Contact the dealership before you drive there.
This is especially true if you are looking at a specific car on the lot or are coming from far away. We would hate to sell the car you're looking at while you drive to the dealership. It happens all the time, so call and let someone know you are on your way and they will hold it until you get here. And if you're coming from far away, call and make sure you have all the proper documents (for more info read: Things to bring with you) so you don't waste a trip!